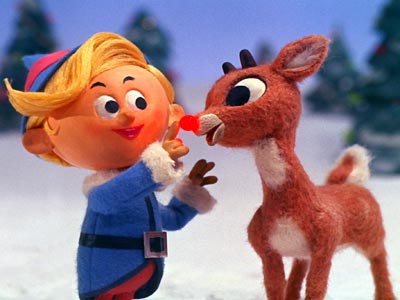 Happy Rudolph Day!!!
We are wrapping up Crafty Kits Month!! I hope you made a little progress on your craft ideas this month! Next month is Books and Movies Month. We will organized our collections. There will also be posts about books and some will include craft ideas! Some of these will be perfect for children! A great way to find some December activities to do with your children! I hope you'll visit us in March for some more Christmas fun!!
The February Rudolph Movie Club pick is Miracle on 34th Street. You are invited to join us in the MHH forums to discuss the movie!